Packers and movers scams in Noida, Ghaziabad, Gurugram of Delhi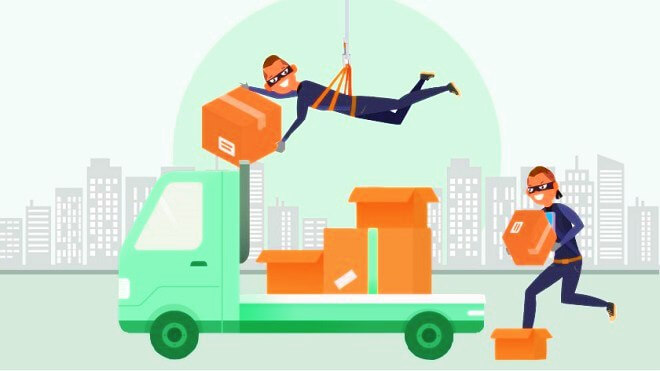 Author:
Vidhi Agarwal
Date:
20/01/2022 .
Packers and movers are one of the most criticized industries in India, as well as other countries around the world.
The rising number of frauds and scams perpetrated by unethical moving companies has created a worrying situation for consumers who are planning to relocate.
The relocation process is always a stressful one, but when you fall victim to illegal packers and movers, it becomes a nightmare.
Because people's valuable items are involved in the moving process, great care and caution must be exercised while hiring a moving company.
For a secure and safer transfer, following are few stories of scams Delhi NCR, Noida, Ghaziabad.
Few scam stories below
Story 1
April 24 2017, Delhi
Shuili Das, a media professional was planning to move from Mumbai to Delhi she googled Agarwal packers and movers and booked the service on the first popped up advertisement of the website, a group of men came to their house in a small tempo and identified themselves as employees of Agarwal packers and movers. They did not even have bubble wrap to cover the items.
The men took a 48-inch television set, clothes, utensils, a PlayStation, microwave and several original documents, among other things, they told her the stuff would come by April 9. He later told them the items would arrive by April 13-14. But soon after, that number was disconnected and their goods never arrived.
Later they discovered it was not the real website, it was fake and had a similar design. When contacted, the customer service staff of Agarwal movers and packers said they were aware of such fraudulent websites operating in their name but could not transfer the call to their superiors for comment.
Source:
https://indianexpress.com/article/india/fake-website-offers-to-help-couple-move-steals-all-their-belongings-4625414/lite/
Story 2
24th Dec'20, Delhi-Gurugram
Dr. Chetan Sahni, the complainant, used a carrier situated in Ashok Vihar phase 3 in Gurugram, Haryana, to transfer his home belongings from AIIMS, New Delhi, to Banaras.
The complainant discovered this company's contact information on the internet and did not verify it. The accused arrived with a truck at the residence of complainant Dr. Chetan Sahni and loaded the household items.
The transportation costs were set at Rs 15,000, and the estimated arrival date was given as December 3, 2020.
The complainant handed them an advance of Rs 12,000, police stated.
However, because the package had not arrived at its destination as of December 4, 2020, the complainant contacted the accused.
They issued him a charge for Rs 42,420 and began pressuring him to pay in a bank account or his stuff would not be delivered," according to police.
Sahni later filed a complaint with the Hauz Khas police station, and a FIR was filed.
Raids were carried out at the company's known addresses during the investigation, however the address were discovered to be false.
Source:
https://www.ndtv.com/delhi-news/movers-and-packers-dupe-aiims-doctor-2-arrested-delhi-police-2343083
Story 3
Nov'18, Noida
The packers and movers got their fake company listed on online search portal JustDial.
A software engineer reported that packers and movers companies flew away followed by which they were arrested.
The accused had fraudulently listed on online portals. The customer was told that the household goods will be delivered within 4 days from pickup , household items were worth 10 lakhs rupees. But even after 20 days they did not deliver, he contacted the driver of the truck in which his items were being transported, he demanded extra money and threatened to destroy the items if he did not pay up. They had set up the fraudulent in multiple online portals which was later busted.
They also used the cover of another popular packers and movers service to appear as professional service providers.
Source:
https://www.ndtv.com/cities/two-held-for-running-fake-packers-and-movers-firm-duping-people-in-noida-1950950
How to identify genuine packers and movers?
Actual Address and Landline
If you really want to know if a company is legitimate, you should double-check and verify the physical address it provides. This will allow you to verify that they are physically located in the same location as they claim to be.
Brand Reputation
Finally, knowing the company's brand reputation will aid you in making your decision. A corporation with a nice brand image, a good website, and everything in order is unquestionably trustworthy.
Business Ratings
Business ratings can help you determine whether or not a company is trustworthy. The higher the business rating, the more likely it is that it is a name you can trust.
How to avoid risk of being scammed from packers and movers?
Verifying credentials
Be extremely cautious so they can't deceive you with forged paperwork. Check to see if the documents are valid and have been issued by the federal or state authorities. Everything must be examined, including the service tax registration, establishment license, and Pan Card.
Insist on a survey prior to the shift
Another reliable approach to prevent being conned by packers and movers is to show them your belongings. When you request the price over the phone, the movers may not have a clear picture of the products (size, shape, volume), and so will be unable to provide accurate quotes.
Hire from a list of references
When you engage a service provider based on recommendations, you can be confident that the quality will be good (at least, you hope so) and that the rates will be fair and real; this is the greatest strategy to adopt when hiring a service provider and it will save you time and money.
Conclusion
To hire top verified movers and packers in Delhi and across India, take the help of a trusted packers and movers portal like Om Packers and Movers.
Moreover, Om packers and movers also carry out a complete background check of the moving company by digging deep into its past performance history and meticulously examining its reviews & ratings. They also assure you of total complete support at every step of your relocation process within or across cities.