Luggage Door-to-Door Delivery Services in Delhi
Om packers and movers in Delhi is a one-of-a-kind door-to-door luggage service that comes at a reasonable price in Delhi. It transports your luggage around India from Delhi, saving your money on excess baggage courier service in Delhi, and also extra baggage door-to-door delivery.
Student luggage delivery in Delhi
Om packers and movers offer service for students in Delhi who are ready to move on to the next stage of their lives and require a courier and cargo service in Delhi to coordinate the movement of their bags and materials to their new house or location. The service is excellent.
Student luggage delivery Delhi service provides pick-up from students' homes and delivers to wherever they live, with simple monitoring, delivery, and payment choices.
Luggage delivery service airport is one of our other unique services that enables you to travel and transport excess baggage shipping more easily than ever before. This allows you to not only take as much as you want without incurring excess baggage fees but also to do as much shopping as you want while on vacation.
Om Packers and Movers offers a comprehensive range of services that are handy for our customers in order to become the best parcel and courier services in Delhi.
Om packers and movers provide useful services such as best courier services near me and luggage courier services near me.
Om packers and movers with the purpose of providing businesses with a dependable and efficient door-to-door delivery service in Delhi, parcel service near me Delhi. Om Packers and movers are one of India's most well-known courier and cargo service providers. We are aggressively developing our activities in India right now. Om Packers and movers are attempting to bring some orders to the market by delivering exceptional customer service while using cutting-edge technologies. Om Packers and Movers is one of the major courier service providers.
We are a one-stop-shop for all of your courier service needs at the most competitive shipping rates.
We ensure that our clients receive effective and fast courier services near me Delhi, around the world by using online tracking and door-to-door services, cargo services near me. Om packers and movers is an Indian packer and movers firm. We provide services such as house relocating, office relocation, transportation, warehouse & storage, goods insurance, cargo services near me, door-to-door relocation services.
Om Packers And Movers has the highest customer satisfaction rate in India's packers and movers sector. Also among the greatest is the percentage of repeat consumers. The relocation process is meticulously carried out by Om Packers and movers team of highly qualified and trustworthy workers.
We Deliver your luggage safely to your home or wherever you required. We have been doing this service for Delhi Region only for now. In Delhi, as traffic is a major problem and it may cause numerous delays in your journey. So to save your time Om Packers and Movers are here to provide the most efficient and trusted luggage delivery services from Door to Door Services in Delhi.
Local Luggage Door-to-Door Delivery Services in Delhi, - 9070201040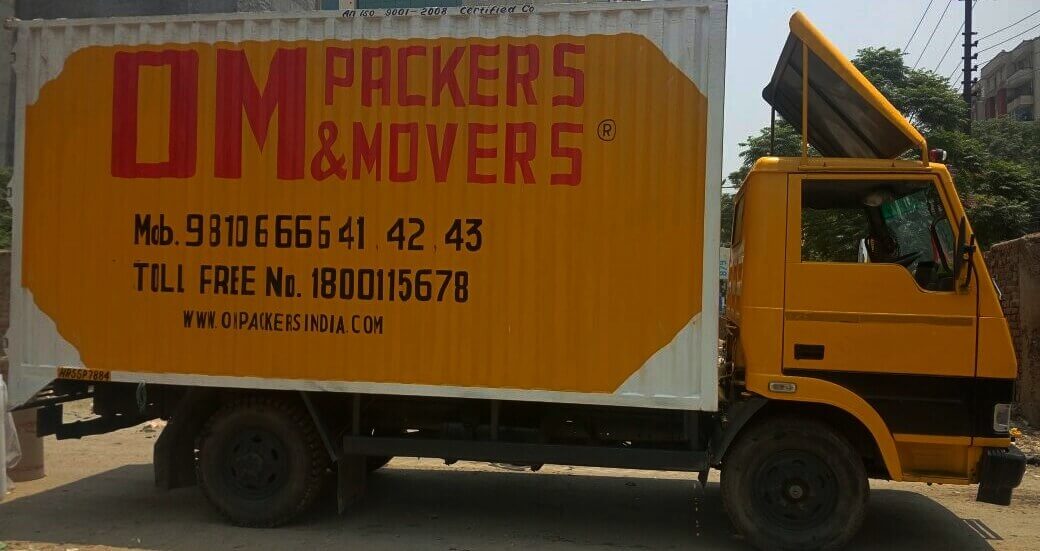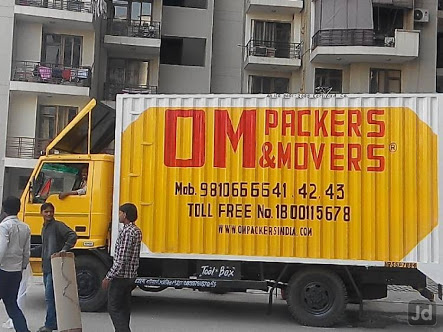 Goods Packaging: Om packers and movers pack and move things using high-quality materials. They provide high-quality packing services at a reasonable price. These well-known door-to-door moving services within Delhi providers have years of experience in providing efficient packing services.
Goods Loading and Unloading: Loading and unloading services are provided by these door-to-door moving. We also load a variety of furniture and extra-heavy things, as well as electronic devices, tools, and commercial goods.
Good transportation system: Trustworthy and well-established packers and movers provide a vast network of products transportation across Indian cities. We also provide affordable international relocation services. Hire luggage door-to-door relocation services in Delhi if you need to move your belongings from one area to another.
Unpacking and rearranging items: These packers and movers also unpack and set up new household items once the products have arrived at their destination. We also provide cost-effective unpacking and rearrangement services. Here are some important things to keep in mind when relocating from one location to another
Make a to-do list You may believe that making a checklist before beginning a door-to-door migration is pointless. However, after compiling a thorough list, you will discover that a checklist is an essential tool for time management. Even the greatest door-to-door moving service providers would prepare a checklist and plan ahead of time.