Office Relocation with Packers and Movers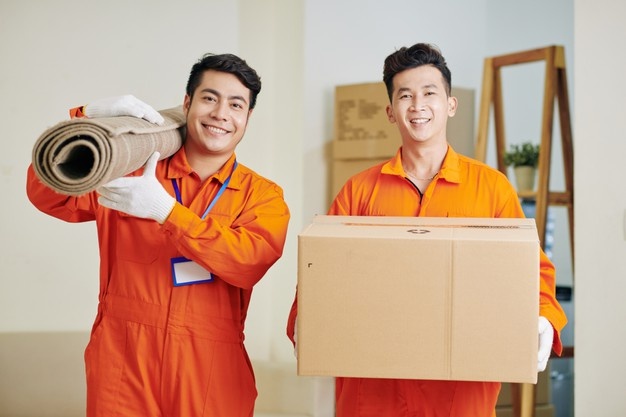 Author:
Om Packers India
Date:
05/01/2022 .
Any migration, whether at home or at work, is a tiresome and repetitive task. Both The shifting process necessitates a unique technique in order to be successful and hassle-free. The key priority when transferring from an office is to minimize time and have a smooth process. During an office move, the amount of time spent relocating has a direct impact on production. Office relocation entails a number of risks that must be understood ahead of time in order to ensure safe transportation. If you are not aware of it, it is very likely that you may lose work hours. Several performance measures may be influenced by working hours.
By successfully moving, skilled packers and movers can improve your relocation experience and overall productivity.
It is more challenging to transfer an office in bustling metro cities. Our experienced crew, on the other hand, can make your office relocation anywhere simple and stress-free. Our team is well-versed in all elements of office equipment packaging, including computers, printers, scanners, modular furniture, and so on. We also ensure that your move is seamless and safe and that your things arrive on time.
For any move, we create an action plan based on the conditions and carry it out under the watchful eye of skilled packers. The site study at both the receiving joints and the destination ends is required to address the obstacles that may arise during the moving process. It aids in the avoidance of any future ramifications that may affect relocation procedures. It is preferable to choose a competent Packers and Movers after you have determined what has to be transported to the new location.
These professionals will allow you to supervise the overall moving process while relieving you of the burden and stress of relocating your belongings from your old office to your new one. If you're afraid of downtime, overwhelmed by moving, or simply don't know where to start, a professional team of qualified Movers and Packers can handle the entire process for you, allowing you to focus on what you can do to keep and run your business successfully.
Om Packers and Movers exclusively utilize high-quality packaging materials to preserve all of your belongings from damage. We employed well-maintained and equipped trucks to protect the office equipment during shipment. Successful office relocation requires not only packing and moving but also unpacking and reinstalling furniture and equipment at the new location. We also provided insurance coverage and 24-hour customer service to provide a stress-free relocation experience for our customers.
If you have an in-house data innovation team, make sure they are up to date on all developments and that your system and all components are ready to go. If necessary, provide additional help to this group; the sooner your system is successfully transferred to the new location, the better for your business. Your company won't be able to access critical programs, records, or parts until your new office is fully operational.